Campaign & Special Offer
Aktuella kampanjer och erbjudanden
---
---
---
Vill du boka tid för massage? Ring oss på 072-211 70 48 😃
Just nu har vi problem med vår telefon 054-15 99 85. 🙁 Ni når oss istället på vår mobil 072-211 70 48.
Du kan också boka tid online: https://www.timecenter.se/ostratorggatansthaimassageab/
Varmt välkomna!!! 🙏 Östra Torggatans Thaimassage i Karlstad
---
---
---
---
---
Kära Kunder!
Fr.o.m. 14 januari 2021 är det nya priser på massage behandlingar. Eftersom hyran hos oss, personalkostnad och massageprodukter har ökat markant under de senaste åren och under rådande läge med corona (covid-19) så har vi bestämt att ändra massage priser
Hoppas att ni förstår. Med vänlig hälsning, Östra Torggatans Thaimassage i Karlstad
---
---
---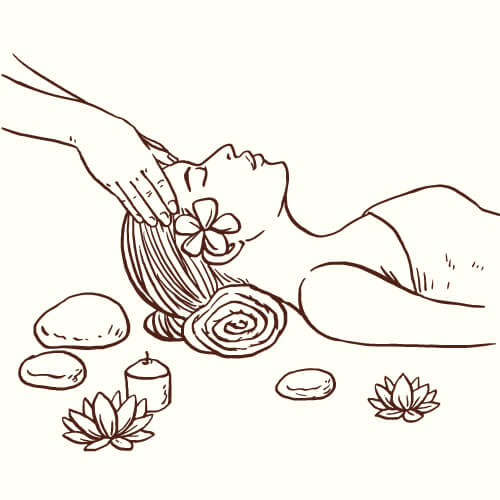 2021
---
V.I.P KORT
Pris 2000 kr för 5 ggr. och 4000 kr för 10 ggr. Gäller alla behandlingar utan massage paketen
---
V.I.P Card Price 2000 SEK for 5 treatments* and 4000 SEK for 10 treatments* *only apply for Massage Treatment and not for Massage Packages
2021
---
PRESENT KORT
Ett presentkort på massage är en uppskattad gåva som passar både till födelsedagen, mor- & farsdag, elitidrottaren, som julklapp eller bara för att göra någon glad. Pris 400 kr
---
Gift Card Price 400 SEK
---
Njut av en stunds lyx i avkopplande miljö!
Välkommen till oss i Karlstad Centrum
---
Vi erbjuder behandling av riktigt thaimassage, oljemassage, fotmassage ryggmassage, ansiktsmassage, örtmassage, bodyscrup, fotrengöring och nagelvård av diplomerade massörer vid kända Wat Po i Bangkok. Våra massörer ger dig professionell behandling som passar efter just dina behov. Salongen är helt nyrenoverad med rymliga och fräscha behandlingsrum. Du kan välja att ta behandling på massagesängen eller madrassen. Massagesängen är bra för behandling av oljemassage. Massage på golvmadrass kan bli bekväm med behandling av riktig thaimassage. Efter massagen finns det en skön dusch att ta, och självklart bjuder vi på frukt, te och kaffe. Boka tid eller bara drop in hos oss. Hjärtligt Välkommen!
Östra Torggatans Thaimassage
---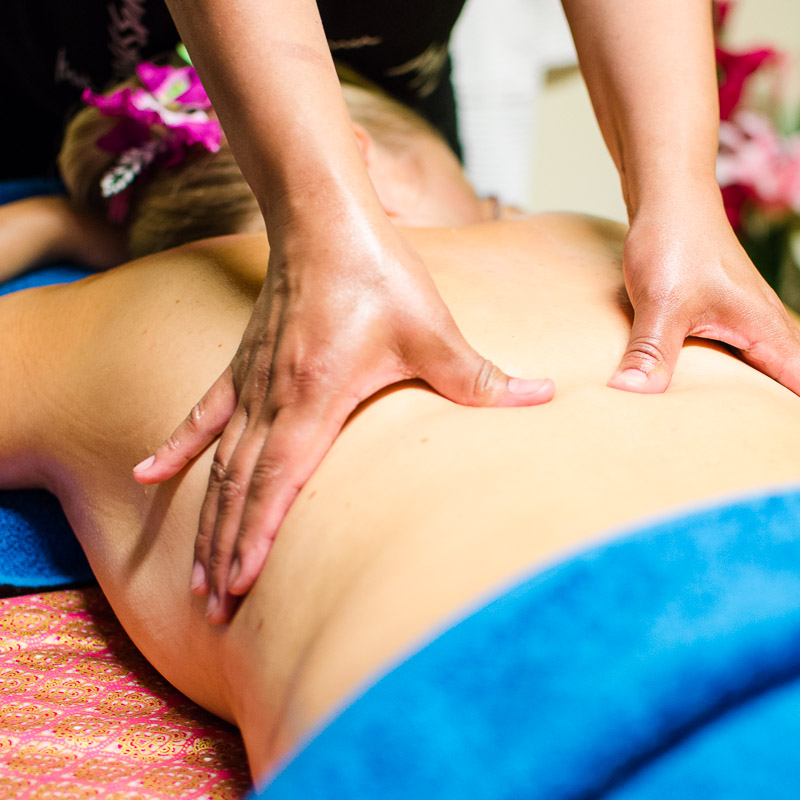 ---
Relax and enjoy your day!
Our salon is located in central Karlstad.
---
We offer treatment of true thaimassage, oil massage, foot massage, neck & back massage, facial massage, herbal massage, body scrub, manicure and pedicure by diplomatic masseur from the famous Wat Po in Bangkok, Thailand. Our masseur provides you with professional treatment that suits your needs. Our salon is completely renovated with spacious and fresh treatment rooms. You can choose to take treatment on the massage bed or the mattress. The massage bed is good for treating oil massage. Massage on the floor mattress can be comfortable with the treatment of thaimassage. After the massage there is a nice shower to take, and of course we offer fruit, tea and coffee. Book time or just drop in with us. We hope to see you soon!
Östra Torggatans Thaimassage
---
---
Price listof treatment
Prislista
Behandling
---
1
Thaimassage
Thaimassagen är en kombination mel­lan yoga, stretch­ing och tryck­mas­sage på olika punkter i energi­linjer. Dessa rör­el­ser med hjälp av fing­rar, hän­der, föt­ter, knän och arm­bågar hjäl­per till att jus­tera be­nen i krop­pen samt öka flex­ibi­li­te­ten, ta bort spän­ning­ar i muskler­na och lederna, sti­mu­le­ra olika inre organ.
---
Thai Massage
Thai massage is a combination of yoga, stretching and pressure massage at different points in energy lines. These movements using fingers, hands, feet, knees and elbows help to adjust the legs in the body as well as increase flexibility, remove tension in the muscles and joints, stimulate various internal organs
---
300 kr för 30 min 500 kr för 60 min
---
2
Sportmassage
Sportmassage är Thaimassage + Oljemassage och till hjälp för alla som söker en hård & djupvävnadsmassage som verkligen masserar musklerna på djupet mer fokus på specifika muskler som belastas extra mycket.
---
Sport Massage
Sports massage is Thai massage + Oil massage and to help everyone who is looking for a hard & deep tissue massage that really massages the muscles in depth, more focus on specific muscles that are loaded extra heavily.
---
800 kr för 90 min
---
5
Fotmassage
Denna metod går många tusen år till­baka och in­volve­rar en mjuk sti­mula­tion av aku­pressur­punkter i fött­erna som har en di­rekt kopp­ling till olika organ och kört­lar.
---
Foot Massage
This method goes back many thousands of years and involves a soft stimulation of acupressure points in the feet that have a direct connection to various organs and glands.
---
300 kr för 30 min 400 kr för 60 min
---
6
Ryggmassage
Ryggmassagen innebär att du får massage på hela ryggen och även armar. Speciellt anpassat för dig som har problemområden där.
---
Back Massage
The back massage means that you get a massage on the entire back and also the arms. Specially adapted for you who have problem areas there.
---
300 kr för 30 min 400 kr för 60 min
---
7
Oljemassage
Oljan är ett ex­trakt från blom­mor, ör­ter och kryd­dor för att för­bät­tra själ, häl­sa och sti­mu­lera blod­cirku­la­tion­en. Mas­sa­gen är len, ryt­misk och upp­levs där­för som väl­digt av­slapp­nan­de.
---
Oil Massage
The oil is an extract from flowers, herbs and spices to improve the soul, health and stimulate blood circulation. The massage is smooth, rhythmic and is therefore experienced as very relaxing.
---
300 kr för 30 min 500 kr för 60 min
---
10
Örtmassage
Ört­massage är en tera­peut­isk be­hand­ling som tas efter en van­lig mas­sage. Ört­er­na som t.ex. inge­fära, citron­gräs, kam­fer mm. värms upp i ett kny­te där man med mjuka tryck mas­se­rar krop­pen. De väl­doft­ande ört­er­na har en medi­cinsk effekt för att lin­dra smär­ta i onda ryg­gar och ömma punk­ter på krop­pen. Spänn­ing­ar och knu­tor löses upp av vär­men och den väl­gör­ande ört­medi­ci­nen som träng­er ned i musk­ler­na.
---
Herbal Massage
Herbal massage is a therapeutic treatment that is taken after a regular massage. The herbs such as ginger, lemongrass, camphor etc. warms up in a knot where you massage the body with soft pressure. The fragrant herbs have a medicinal effect to relieve pain in sore backs and sore spots on the body. Tensions and knots are dissolved by the heat and the beneficial herbal medicine that penetrates the muscles.
---
300 kr för 30 min 600 kr för 60 min
---
12
Ansiktsmassage
Ansiktsmassagen är en ho­listisk be­hand­ling som fung­er­ar bå­de som zon­te­ra­pi och aku­pres­sur på samma gång. Dessa sti­mu­le­rar och ak­ti­ve­rar både ansikte och de inre organen. Be­hand­ling­en bör­jar med ren­gör­ing, pee­ling, av­slapp­nan­de mask, och fort­sät­ter med mas­sage och fukt- och en­er­gi­gi­van­de crème, samt av­slut­ar med en under­bar skalp­massage för att ökar väl­be­fin­nan­det och gör upp­le­vel­sen total.
---
Face Massage
The facial massage is a holistic treatment that works both as reflexology and acupressure at the same time. These stimulate and activate both the face and the internal organs. The treatment begins with cleansing, peeling, relaxing mask, and continues with massage and moisturizing and energizing cream, and ends with a wonderful scalp massage to increase well-being and make the experience total.
---
450 kr för 60 min
---
14
Nagelvård
Nagelvård är botemedlet för skivade naglar och torra nagelband. Skäm bort dig själv med hjälp av vårt utbud av nageloljor, nagelserum och nagelfilar för hälsosamma, starka naglar.
---
Nails Treatment
Nail care is the cure for sliced ​​nails and dry cuticles. Pamper yourself with the help of our range of nail oils, nail creams and nail files for healthy, strong nails.
---
400 kr för 60 min
---
HITTA OSS
FIND US IN KARLSTAD
---
---